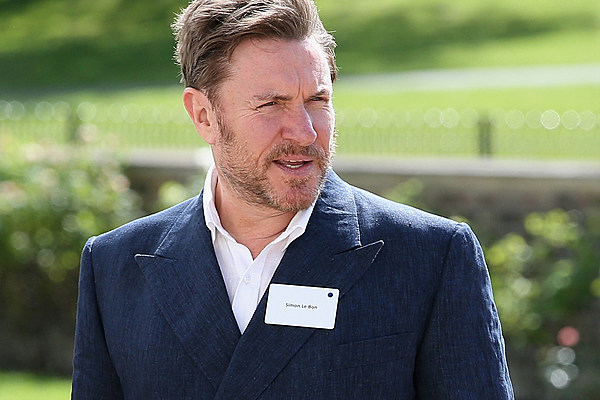 A former record store employee alleged that Duran Duran frontman Simon Le Bon sexually assaulted her at her workplace during an autograph session 23 years ago. The singer responded with a statement insisting that "the allegation is simply untrue."
In a statement made to the Detroit Free Press describing the April 1995 incident at The Wherehouse music store in Los Angeles, Shereen Hariri said she felt Le Bon's hand "brashly and ridiculously move to my right butt cheek. He started massaging it, then kneading it more firmly, then making his way down my butt to my genitals, then rubbing my labia."
"I was shocked and completely frozen," she recalled. "I was being assaulted in the midst of that scene. I knew I had a smile still half-pasted on my face, but once the shock started to wear off a bit, my brain went into panic mode. I tried to figure out what to do… . If I made a scene, I'd be in the press: the Girl Who Accused Simon Le Bon. I'd probably be fired, rejected, ignored, even hated."
Hariri, who is now 47 and works as a therapist in Los Angeles, has not filed a lawsuit, and asserted that she is not seeking any money, only an apology from Le Bon, 59. She said she was inspired to tell her story by the October 2016 release of then Presidential candidate Donald Trump's notorious Access Hollywood "grab them by the pussy" tape.
"I decided that time's up. I'm not holding this secret anymore. I want everyone to know what this man did to me. I hope he comes clean publicly. I hope he make amends to his wife and daughters," explained Hariri's statement. "I hope his daughters live in a better world than the one he created — and mine does too. I hope none of them are grabbed by the p— by a powerful man just because he can."
Hariri's lawyer, Sarah Prescott, said she had been discussing a meeting between Le Bon and her client for months, and that "we were within a hair's breath to do a sit-down with him." However, Le Bon allegedly refused to admit to any wrongdoing regarding the incident, and eventually changed his mind about attending the meeting. "He never admitted anything, it was more of, 'I can come and tell you how sorry I am that this happens to women," Prescott explained.
In response, Le Bon offered the following statement on Duran Duran's official Facebook page. "I have read the statement which Ms. Hariri posted yesterday on Facebook about a record signing 23 years ago at Wherehouse in L.A. The behavior that Ms Hariri has accused me of, would have been just as inappropriate and unacceptable to me then as it is today. But the allegation is simply untrue.
When Ms. Hariri first contacted me about her claim months ago, I proposed meeting with her in person so I could set the record straight. Instead, she has decided to pursue this publicly. I have always been one who can admit to my mistakes and apologize for my failings. But I cannot apologize for something I did not do."
Duran Duran were one of new wave's premiere acts, and their splashy music videos were staples of the '80s MTV revolution. The band's most recent album, Paper Gods, was released in 2015.
http://ultimateclassicrock.com/simon-le-bon-sexual-assault-accusation/